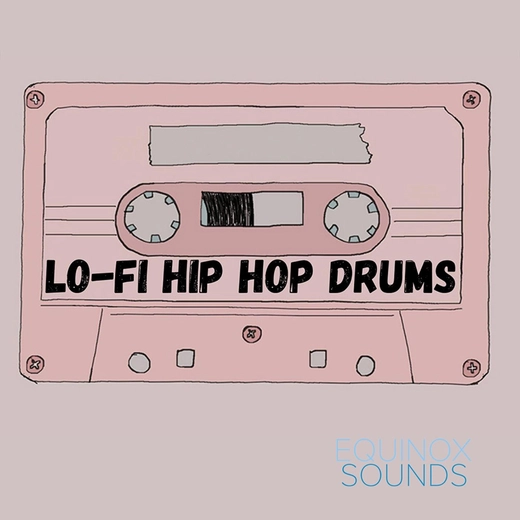 Construction Kit
Lo-Fi Hip Hop Drums
genre: Lo-Fi Beats, Hip Hop, Chillhop, Lounge, Cinematic
Included samples:
00:13
Lo Fi HHDrums 140BPM Zodiac
00:13
Lo Fi HHDrums 140BPM Worry
00:13
Lo Fi HHDrums 140BPM Viking
00:13
Lo Fi HHDrums 140BPM Verity
'Lo-Fi Hip Hop Drums' from Equinox Sounds features 100 drum loops for producing those warm, fuzzy and hypnotizing Lo-Fi Hip Hop beats. This collection comes with top quality Lo-Fi drum loops that capture the spirit of the Lo-Fi genre inspired by producers such as J. Dilla, Knxwledge, Madlib, Nujabes & more. All the sounds are 100% Royalty-Free. 'Lo-Fi Hip Hop Drums' includes a highly usable selection of drum loops with vintage tape saturation and distortion. All of the drum loops are drag-and-drop ready. These original sounds came from both live recordings as well as various drum machines, recorded in-house. Each sound was then meticulously processed and mixed using a blend of hardware, high-quality plugins and a bit of secret sauce to give you some of the grimiest and dirtiest Lo-Fi drum sounds you have ever heard. Many of the sounds have been degraded to perfection with a range of audio processors. All samples are rendered at a pristine 24-Bit quality to give you the best possible dynamics.
What`s inside:
Sample pack
100 Lo-Fi Hip Hop Loops
Royalty-free:
All of the loops in this product are 100% royalty-free (including the vocal chops), so once purchased, you can use these loops in commercial releases without having to pay any hidden costs.
Amped Studio uses cookies to ensure you get the best and most relevant experience. Read more about how we use cookies in our
Privacy Policy
.