How To make music online?
Drag a `Drums loop` from the Free library to a Track 1
Repeat step 2 three times to get 4 sounds in a row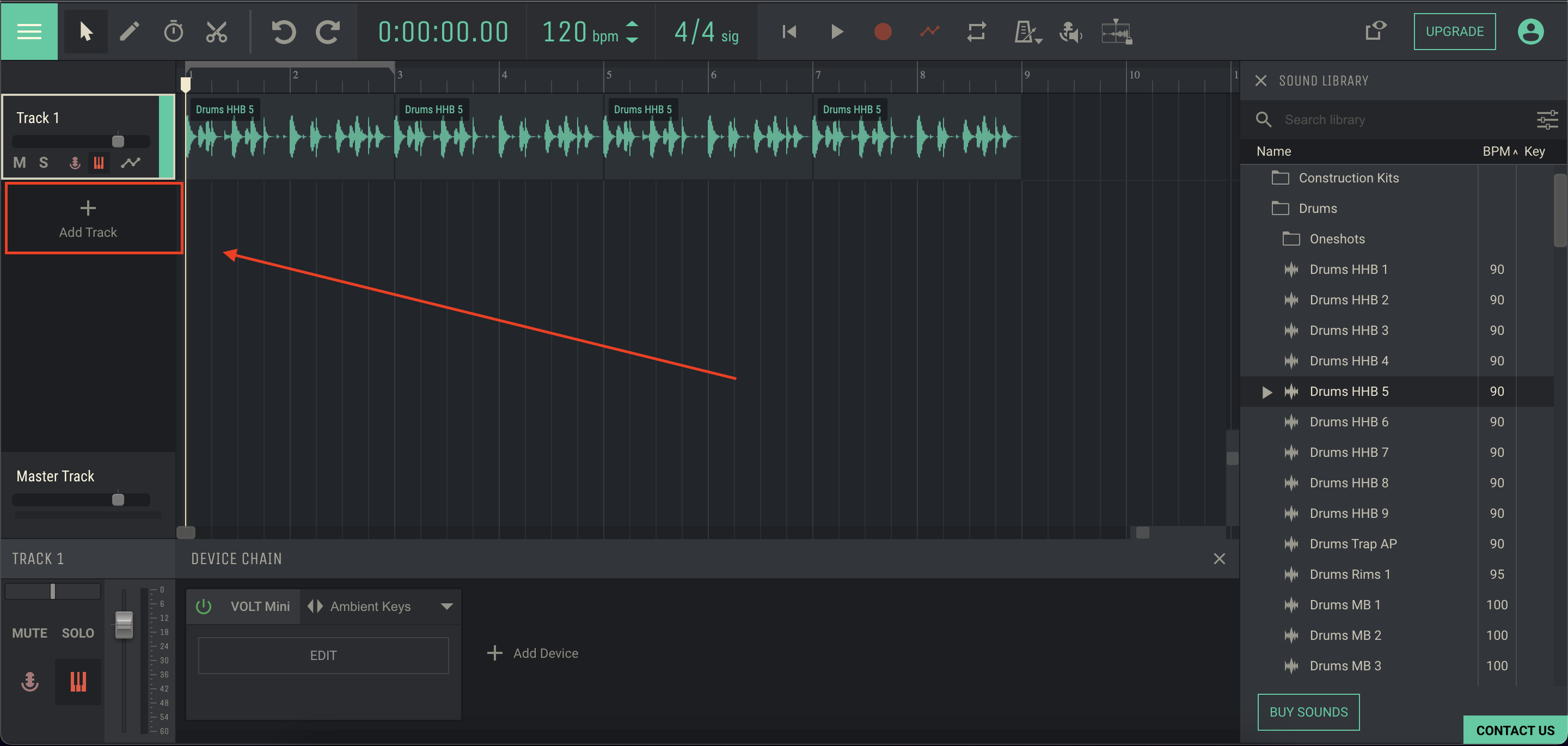 Click `Add Track` to create additional track
Drag a melodic instrument audio loop picked from free library to a Track 2
Add one more track and drag `Bass instrument` loop to it
Add one more track and fill in with other percussion instrument
To listen the whole composition make sure the LOOP SELECTION is off
Open left side bar Menu
Click Export audio option.
Choose file name and submit export
Amped Studio uses cookies to ensure you get the best and most relevant experience. Read more about how we use cookies in our
Privacy Policy
.