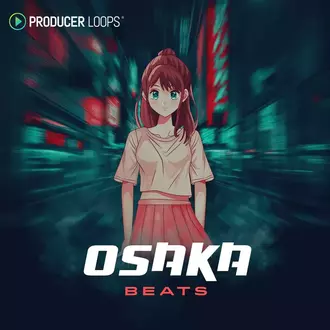 Construction Kit
Osaka Beats
genre: Lo-Fi Beats,Chillhop, Cinematic, Lounge, Chillout, Neo Soul
Included samples:
00:21
PL OB Hairpin Arpeggios B 89
00:21
PL OB Hairpin Arpeggios A 89
00:24
PL OB Full Solo Sax B WET 89
00:24
PL OB Full Solo Sax B DRY 89
'Osaka Beats' is inspired by genre greats like Initial D and includes Japanese narration within the pack. 'Osaka Beats' features a collection of eclectic sounds and loops including glitch pop percussion loops made from car sounds and tools, custom shop Japanese electric guitars, iconic Japanese synths, ambient Foley recordings from Japan, Japanese 90s anime style VO narrations, and one of the sexiest sax solos ever to grace a sample pack. Composer, Lhasa Mencur, brings us this fantastic collection which blends an incredibly diverse range of sound sources including atmospheric Foley and voice overs.
Royalty-free:
All of the loops in this product are 100% royalty-free (including the vocal chops), so once purchased, you can use these loops in commercial releases without having to pay any hidden costs.
Amped Studio uses cookies to ensure you get the best and most relevant experience. Read more about how we use cookies in our
Privacy Policy
.